Installing Printer Logic - US Offices
This article give step by step instructions to manually install Printer Logic and enable printing at all US offices.  Please note that printer logic is automatically installed on all computers issued after April 2023.  
Go to our SharePoint site and download the installer. zip

Extract the PrinterLogic.zip file.

From the extracted folder, run installPrintLogic.bat as an administrator. Right clicking on the file will display the option to "run as administrator".

If you receive a dialog box stating, "Windows protected your PC", choose more info.
Then click run anyway.
A command prompt window will open and run a script to install the PrinterLogic Client. It will close when finished.
5.  Now that the client is installed, navigate to https://heifer.printercloud.com/
6.  Here you will be prompted to install a browser extension. Install it and follow the prompts when redirected.
Install Extension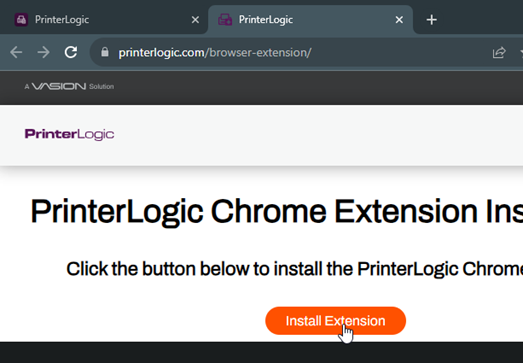 Click Add to Chrome
7.  Refresh the browser tab with https://heifer.printercloud.com/ or navigate to it again. You're now ready to print.
Note: If you're asked for an installation code, this is the code. wqwz8d0b

For more info on how to print, see "How to print with Printer Logic."